Editable Wizard Fan Valentines Cards | 8 Classroom Valentines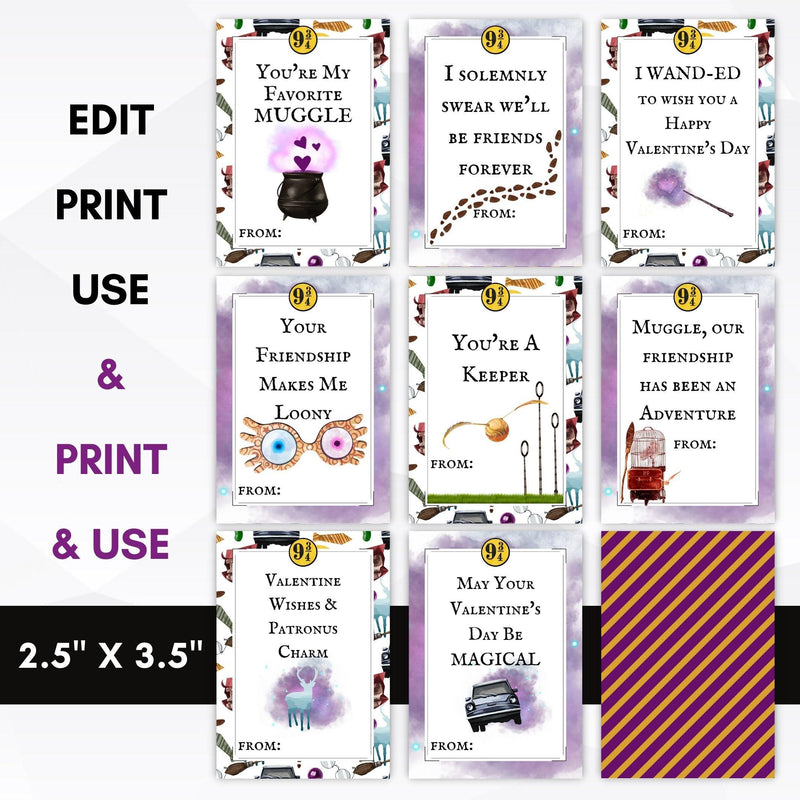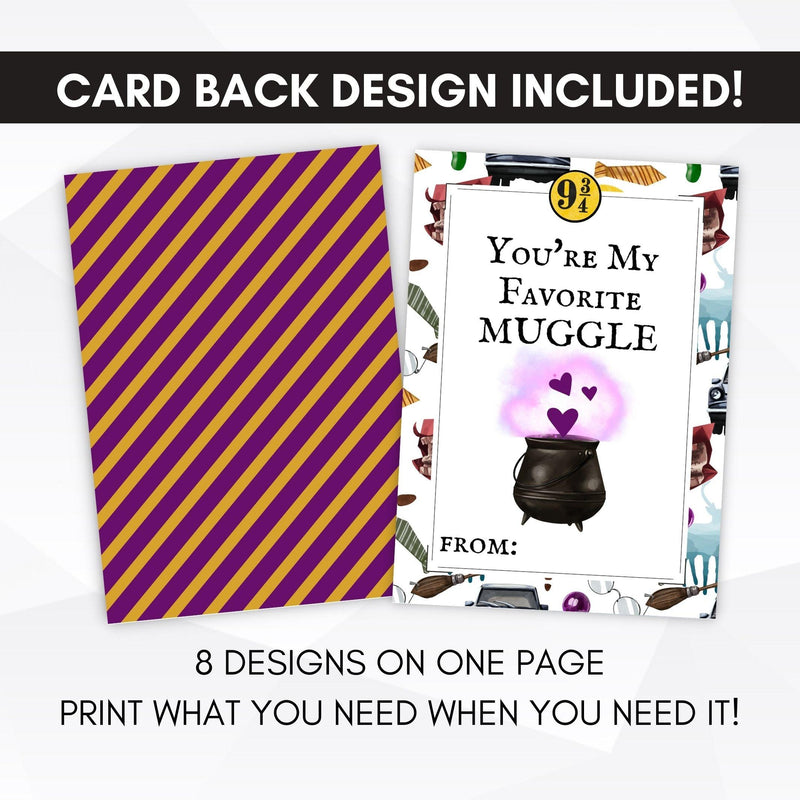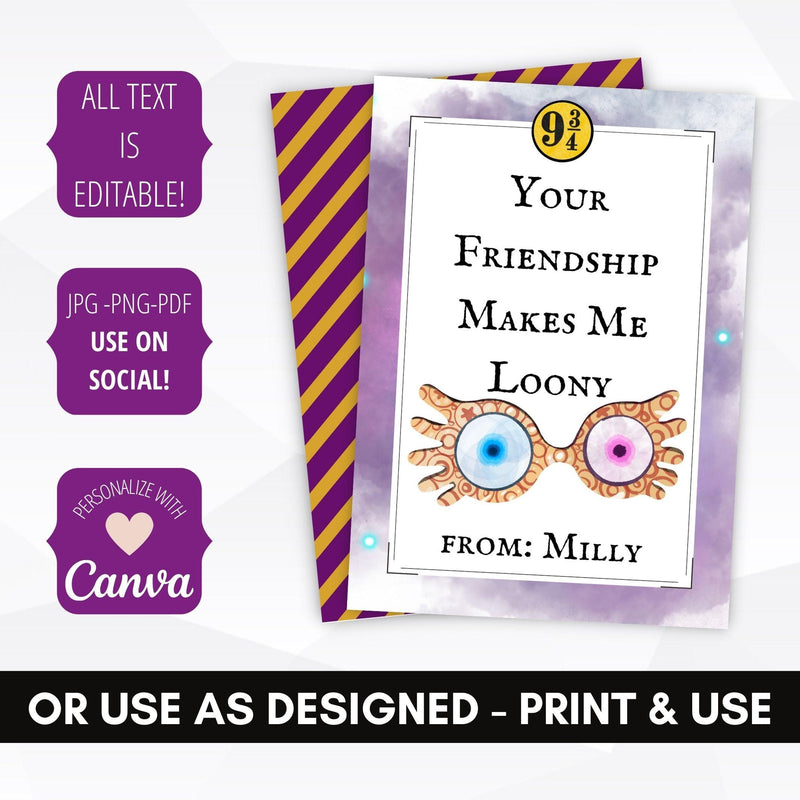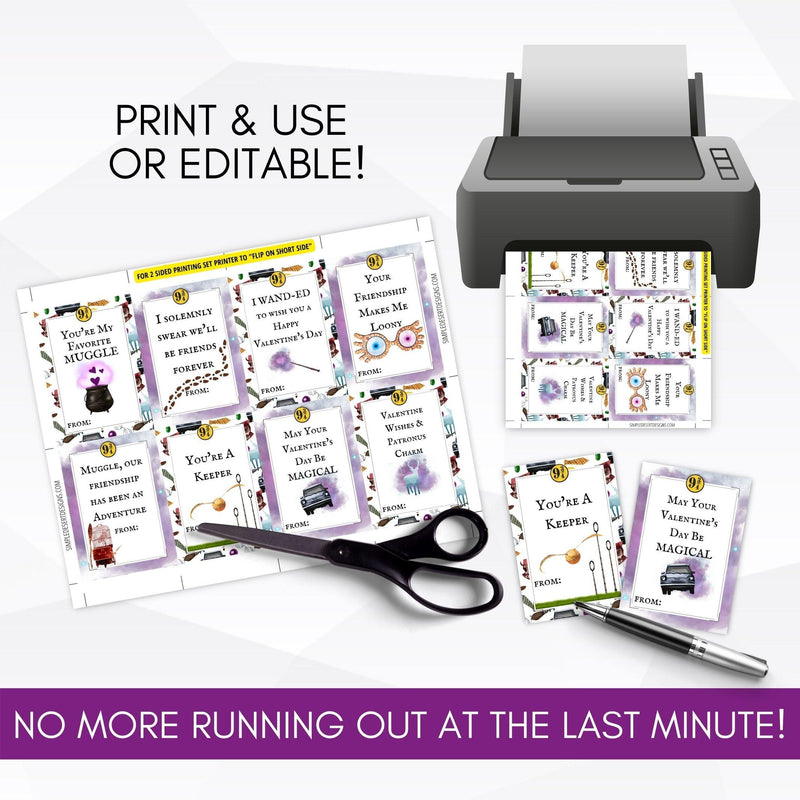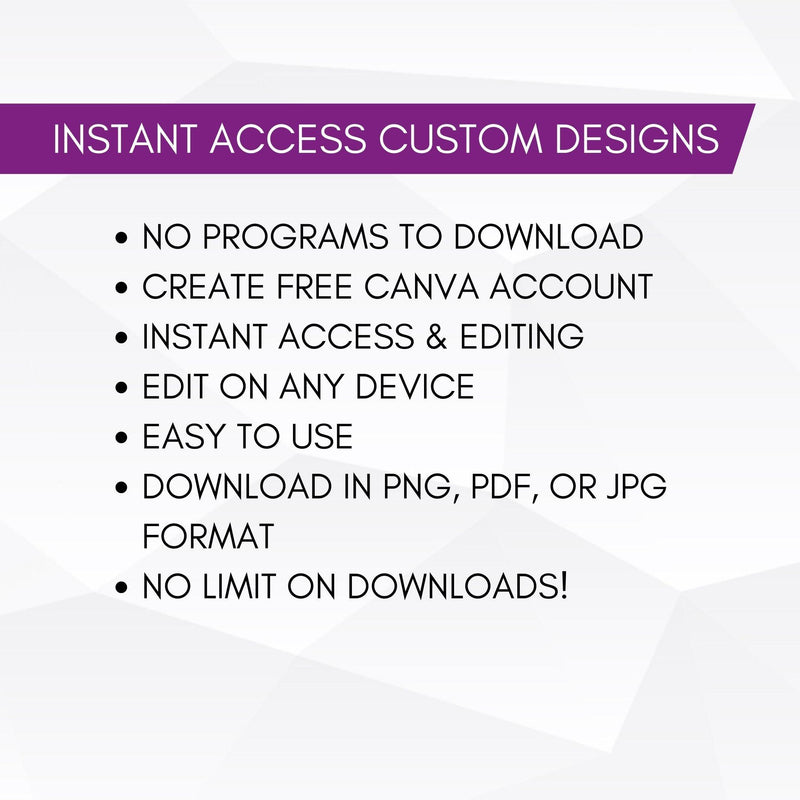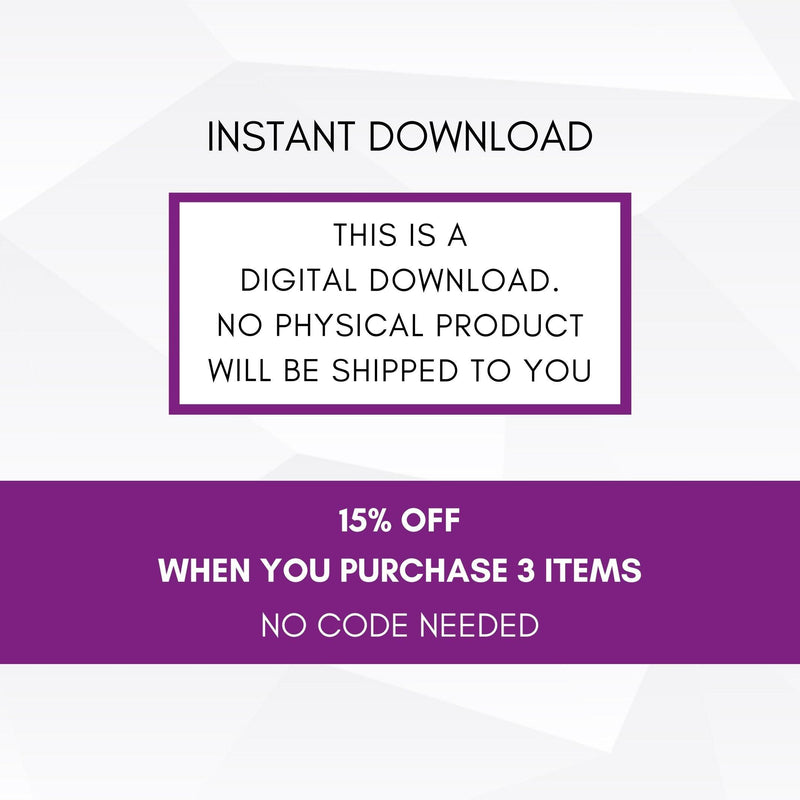 These were perfect! My son loved them!
Have been using this INCREDIBLE- PATIENT, loyal seller for months now. She is my "go- to" for everything from stunning invitations, thank you cards and utilizing all her talents to help launch my in home small biz. She is the best of the best! Turn a round is minutes. I'm always so impressed by her dedication and prompt responses. Thrilled to have finally found someone so awesome!
Easy to print, great design!